Workplace Wellbeing
How to deal with post-covid anxiety in your workplace
The world has been through a traumatic time throughout the Covid pandemic. Many people have lost jobs, the economy has been through unprecedented challenges and we've been conditioned to a different way of interacting with each other.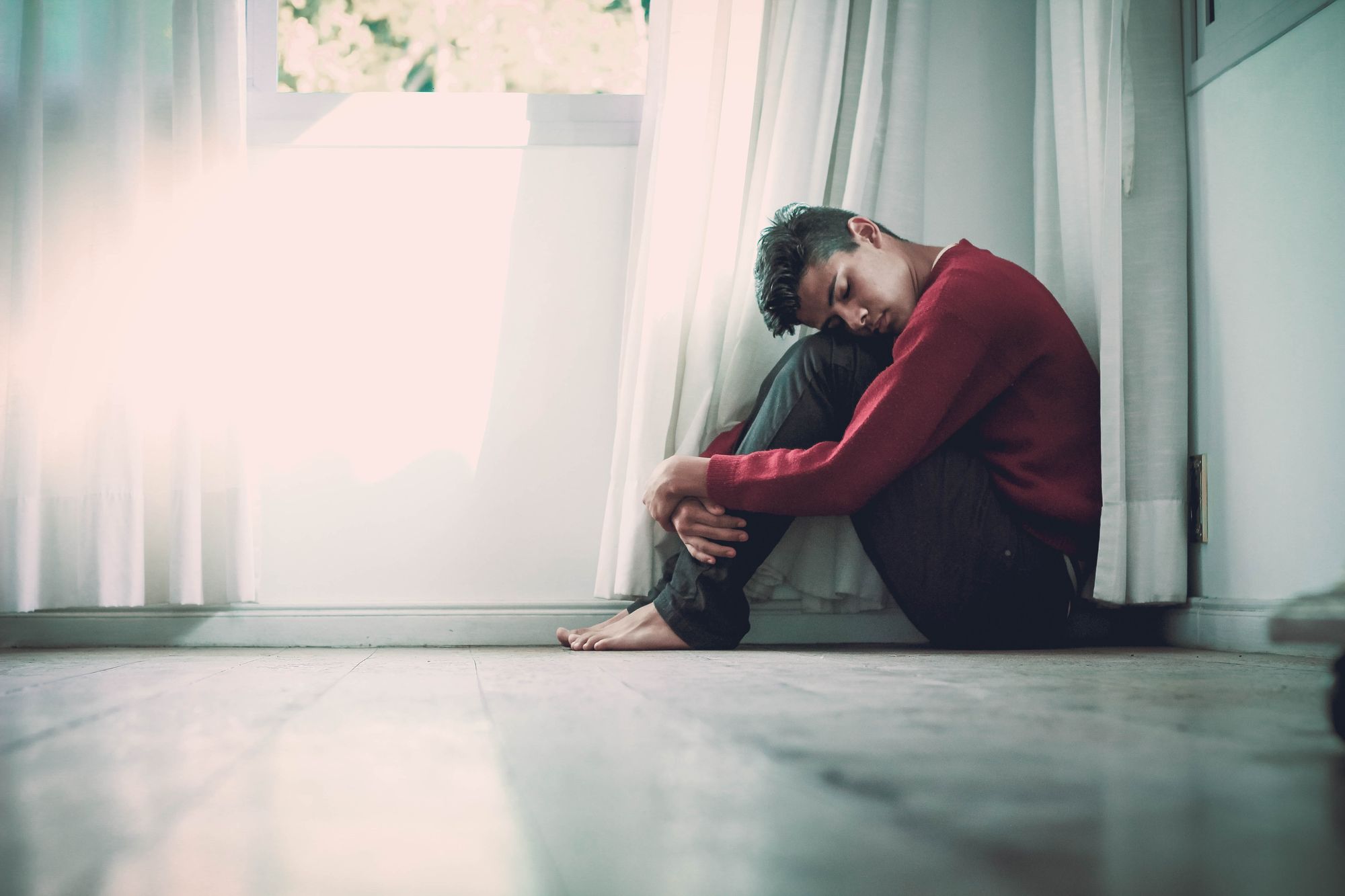 The world has been through a traumatic time throughout the Covid pandemic. Many people have lost jobs, the economy has been through unprecedented challenges and we've been conditioned to a different way of interacting with each other.
However, as the world settles into a new post-pandemic normal, we're faced with a new challenge: re-entry anxiety.
What is re-entry anxiety?
Re-entry anxiety describes the struggle people have with adjusting back to a pre-traumatic state.
For example, someone who survives a car crash may find it difficult to get back into a car once they've recovered.
The lasting memory of the trauma can have long-term effects, and we look to protect ourselves from situations that used to be quite normal.
Re-entry anxiety and Covid
Throughout the pandemic, we were conditioned to minimise contact with other people in a range of ways:
Lockdowns
Social distancing
Wearing masks
Avoiding large gatherings, particularly inside

While restrictions have now been eased, it can take time to become comfortable without the protection they have afforded us.
In a 2021 survey, 49% of people said they're uncomfortable with in-person interactions. Further research showed 84% have prolonged Covid-related stress, and 13% have displayed PTSD symptoms.
A common example in a workplace setting is employees feeling uncomfortable being surrounded by colleagues in the office. This can impact collaboration and team culture, while also inhibiting their own performance.
Types of Covid trauma
Trauma affects three different parts of the brain.
The amygdala, where we process emotions from trauma
The prefrontal cortex, which regulates the emotional response and manages fear and anxiety
The hippocampus, which can trigger memories of the traumatic experience
When it comes to the trauma of Covid, all of these parts of the brain have been impacted. Re-entry anxiety is an issue because the brain remains in a hyper-vigilant state, while societal norms have shifted somewhat.
For example, workplaces that implemented work from home protocols and now expect staff back in the office should expect some staff to take longer to be comfortable and productive back at work.
Signs of re-entry anxiety
Re-entry anxiety can impact your emotions, thoughts and behaviours.
Emotions
Feeling panicked or reluctant to do certain things
A change in mood, particularly one that's persistent over more than a few days
Becoming easily frustrated or irritable​
​Thoughts​
Worrying or suicidal thoughts​
​Behaviours​
Difficulty sleeping or feeling tired​
Loss of appetite or enjoyment​ in things that used to be pleasurable
Not able to concentrate at work​
Social withdrawal​
Developing obsessive-compulsive behaviours, such as constant hand washing
---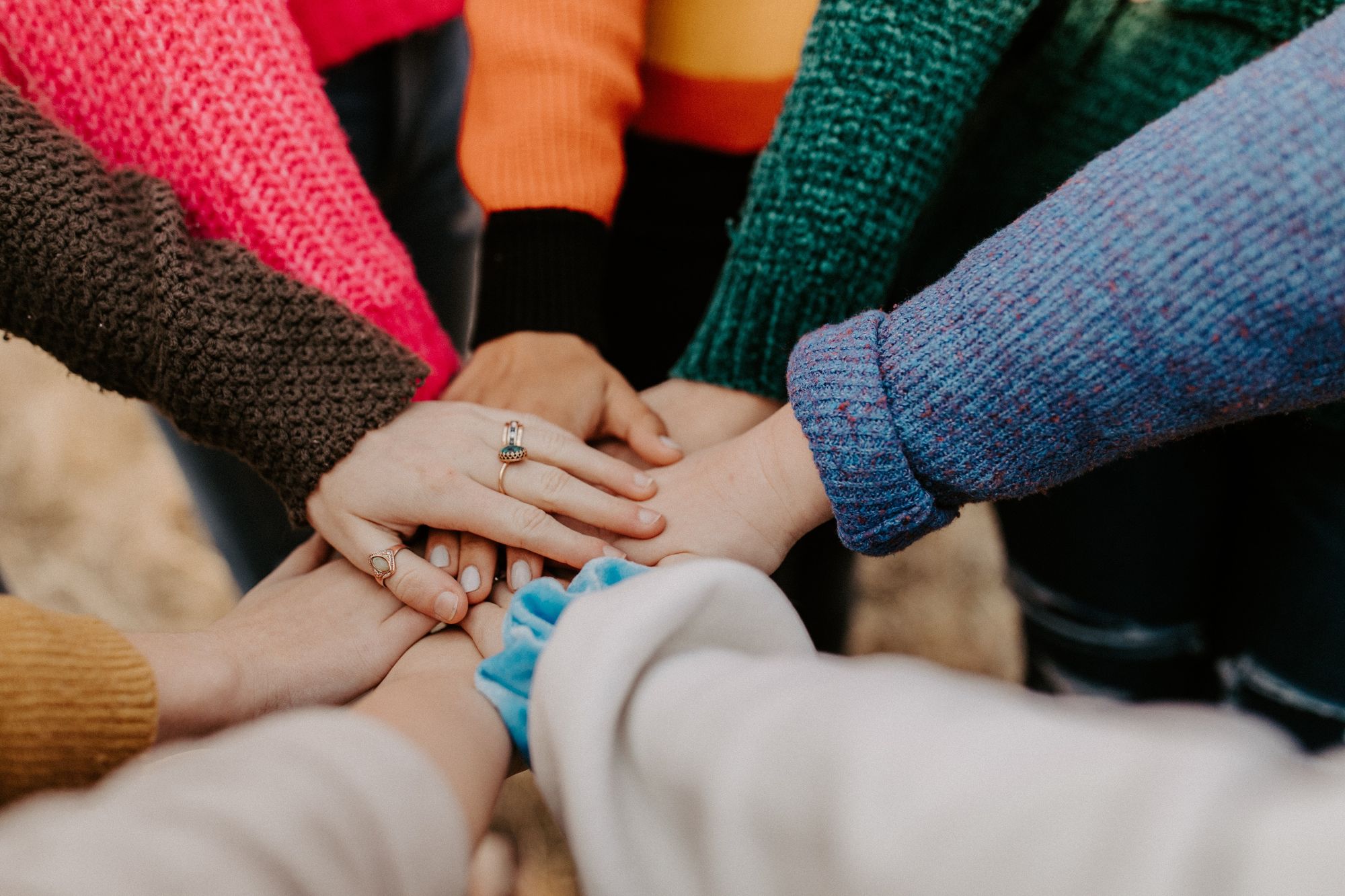 9 ways to deal with re-entry anxiety
If you're experiencing these, or other post-Covid symptoms, it can be hard to see the way out. You can't exactly click your fingers and be comfortable in a crowded room again, or simply snap out of it.
Rather than focusing on a vague sense of getting back to "normal", there are a range of things you can try to build your resilience and slowly become more comfortable.
1. Build self-awareness of your feelings and accept them
It can be tempting to reject the way you feel, and put yourself in situations that make you uncomfortable. This is a classic "just get on with it" kind of approach.
However, this often just makes you feel worse. It's important to recognise and understand how things make you feel so you can start to do something about them.
2. Use deep breathing/mindfulness to calm yourself
If you find yourself thinking negative thoughts or struggling in any way, stop and pay attention to your breathing.
Focus on 10 deep, long breaths in and out. It will help to quieten your mind so you can then deal with the situation.
3. Be kind to yourself and start slowly
Many people are in the exact same situation you're in. The last few years have been incredibly challenging, and it's only natural that you need time to come to grips with everything.
If you're struggling, placing extra demands on yourself won't help. Every little win you have is a step in the right direction, but it doesn't mean you should try for too much, too soon.
4. Exposure beats avoidance
The only way to make progress is to confront what's making you feel the way you are. Again, it's best to take this slowly, but remain open to situations that challenge you the right amount.
5. Set goals that you take small steps with
Goal setting is a great way to lay out the path in front of you, and see the progress you've made.
It's super motivating to be able to look back at how far you've come, and without goals it can be hard to identify the fact that you've done really well.
6. Communicate boundaries
Tell the people around you about situations that make you uncomfortable, so you can find ways of doing things that aren't triggering. It can be hard to open up to everyone, so start with someone you trust.
For example, tell your manager that you're not fully comfortable back in the office. You can come up with a return to work plan that eases you into it when there aren't many people around, rather than being thrust straight into a busy workplace.
7. Create a support network
Having the support of friends or family is an amazing thing. These people already do support you, but they may not necessarily know about how you're feeling.
Your network can help you to deal with confronting situations, or control situations around you to prevent them from distressing you.
8. Reframe negative beliefs and focus on what you can control
Your thoughts are incredibly powerful, and can prevent you from making the progress you want. By reframing negative thoughts, you lessen the impact they can have.
For example, rather than thinking "I can't be in a crowded place," reframe it to "I'm challenged by crowded places at the moment." This gives you the freedom to still be in that situation, while also recognising it's something you can grow into with time.
9. Seek professional support early
Professional help makes a genuine impact, and it's more accessible than ever before. These sorts of issues can manifest and grow quite quickly, but the sooner you see someone about it, the more you will limit the impact it has.
How a workplace wellbeing culture makes a difference
Most people spend most of their time at work. It's reasonable to expect that if they're struggling with re-entry anxiety, their work life will be impacted.
This presents a challenge for workplaces to adapt to, but also gives employers the opportunity to make a significant positive impact in helping their staff adjust. By doing so, not only do you help employees to be more productive, but you foster a sense of company loyalty and a healthy culture.
There are a range of ways you can help to manage re-entry anxiety in a post-Covid environment:
Have a campaign to help staff adjust to being back at work
Clearly communicate your return to work plan​
Have anonymous employee surveys​ to understand how staff are feeling
Review your relationship dynamics and their impact on work culture
Allow flexible working conditions​
Encourage staff to maintain the healthy habits they used during lockdowns
Provide easy access to mental health and wellbeing support
How Clearhead can help
Clearhead is one of New Zealand's fastest-growing Employee Assistance Provider (EAP) networks, helping compassionate workplaces to connect their staff with the help they need.
Clearhead provides proactive and personalised support, to help employees build self-awareness and resilience skills to manage their wellbeing before they reach a crisis point.
Staff get access to personalised self help tools, and can easily book counselling appointments with Clearhead's large network of professionals through a user-friendly online system.
Managers get anonymous workplace culture reports to understand team wellbeing like never before. This helps to identify prevalent issues, and in a re-entry example, provides feedback about the way you're bouncing back from Covid restrictions.
For more information, or to see how Clearhead works, request a free demo today.