Staff Spotlight
Staff Spotlight: Ollie
Meet Ollie... An all-round superstar, Ollie's day-to-day is primarily managing all of our corporate client relations and consuming vast amounts of coffee... Find out more about Ollie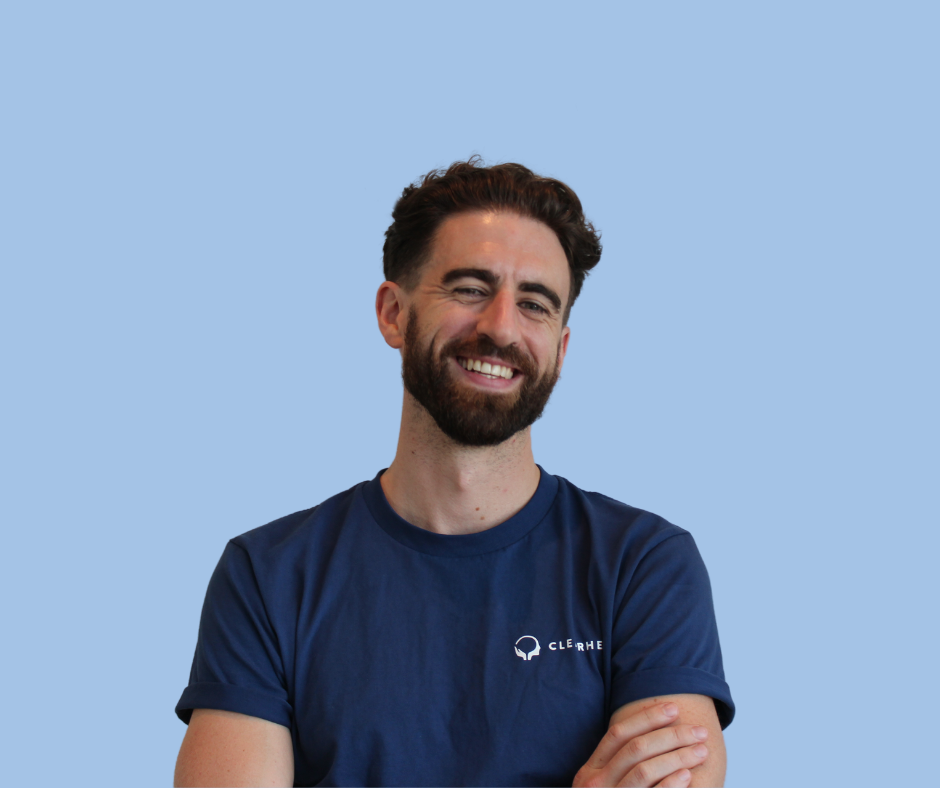 Meet Ollie... An all-round superstar, Ollie's day-to-day is primarily managing all of our corporate client relations and consuming vast amounts of coffee.

He helps our clients understand what Clearhead is, how the platform works, as well as provide ongoing support with our wellbeing initiatives such the Clearhead Wellbeing Champions programme.
He also dabbles in few behind the scenes bits like our podcast, international expansion, and building out our corporate client CRM for example.
Get to know Ollie:
Name: Oliver Nicholson
Clearhead title: Customer Success
If you won the lottery, what is the first thing you would do?
Smile
If you could have dinner with three people, alive or dead, who would they be?:
Neil deGrasse Tyson, David Attenborough, and my grandmother Margaret "Peggie" the Kinder Surprise magician
If you could live anywhere, where would you live and why?:
I'd live in a small town somewhere along the coast of Italy. Mainly because of the culture & the people, they bring me joy, but also the cuisine, I love the food, surely I have Italian ancestry.
What is the best piece of advice you have been given?:
There's no such thing as a perfect journey
When you were a kid what did you want to be when you grew up?:
Somewhere between a professional skateboarder and Michael Jackson.
If you were a crayon, which colour would you be?:
Blue or green, the sky or the sea. Calming, and easy to look at for long periods of time.